If you get attracted to the traffic sites and those mouth watering advertisements – which promises that they will bring tons of hits to your website for cheap bucks – then you must stop.
Though these advertisements look very attractive – but if you are thinking of increasing your clicks to adsense then you are going the bad way.
Buying Traffic for Adsense
It is the biggest crimes one could do in making online income – when one is trying to buy cheap traffic sources from these attractive advertisements.
First of all – no fabricated traffic is allowed by adsense – believe me they are too strict on this.
Moreover, these cheap traffic sources just give you the bot traffic and nothing else. These bot traffic is getting smarter with the time – they rotate or generate different IPs to show you that traffic is coming from various sources.
But with Google adsense system in place – Google could check the incoming source of the traffic very easily – by cross-verifying the IPs.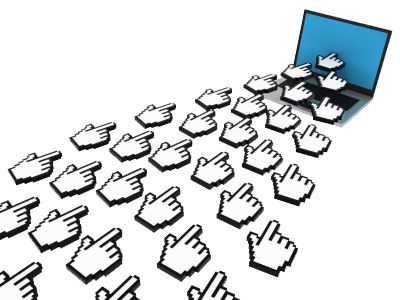 More
There are other ways too, which can generate traffic to your adsense – but they do require hard work and lots of patience. The traffic sources, which you can try and they are easy to get the output, are: blog comments – YouTube videos and forum signature links.
But never test adsense on fake traffic because they will directly ban you from the network.