If you are unsuccessful then this does not mean that you ought to be depressed also, because unsuccessful is not the big thing and you could overcome very easily with it but if you are depressed then it may took some leap years to over come your depression. As, depression always creates contradictions.
Avoid Things
Some things you should not take seriously, if you are blogging or doing a business on web. These are just a few examples:
1. If Rank Falls
Many of us have been visiting alexa on daily basis since when it started to get the rank of our sites and competitor sites, but its those times when ranking falls, it happens, its part of daily web life. The factors could be different and some could also relate with alexa. In the past also alexa was not updating the ranks frequently.
Therefore taking stress on rank fall is bit childish.
2. PR Falls
Believe me people PR is not for earning. It's just another way to rank your site on basis of Google parameters and PRs are not meant for earning parameters. If your PR is zero and you are having sales, then?
So, don't worry about PR at any stage.
3. Less Visitors
If for a day or two you are getting less visitors then why to take stress. Think logically, during which day you had enough traffic and try to remember that what you did with your website or blog on the day. And try to include the same stuff, as your readers might be interested in reading the same niche.
4. Nothing Great to Include
Whether if you are writing a blog or you are selling some kind of stuff online, we all have been through this that at times we don't have a great thing to include. So, is this also not to worry? Of course not! You must be overloaded with work that is why you are in this situation.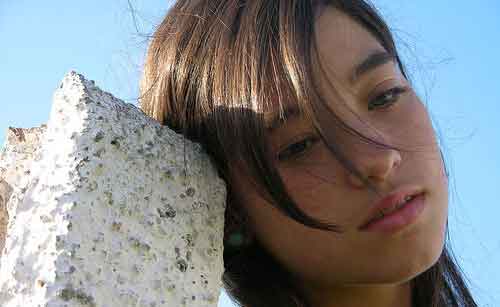 Relax a bit, take a gap of some hours or may be a day and then think again.
Taking stress for the unsuccessful outputs could hamper your potential and you could not finally think of a success path. So better is to take everything as it comes and react positively.