Overview Of Business
If you're a huge movie fan and enjoy discussing the latest movies, then this opportunity may be for you. You could develop a movie review site. You can provide your site's visitors with information on upcoming movie releases, reviews of currently released movies, and listings of recently released movies. You can also provide visitors with the latest information on the movie industry or entertainment industry.
There are several ways for this type of site to generate revenue. You can sell advertising space to entertainment-related businesses promoting movies, television, or other related products. You could also sell movie paraphernalia such as T-shirts, toys, stickers, posters, sound tracks, DVDs, and other merchandise related to the entertainment industry.
Skills Needed
Since you will be reviewing movies, excellent analytical skills are required. You need to be able to convey your message to your target market clearly and effectively, so excellent writing skills will also be necessary. Since the success of your movie review site depends largely on the number of visitors that your site receives, knowledge of online marketing techniques would be an asset.
Cost To Start This Business
Initially you will have to pay for the development, design, and hosting of your Web site, computer hardware, computer software, a scanner, and a printer. It would probably be in your best interest to purchase comprehensive Web traffic analysis software to track where your Web site visitors are coming from. This information can be great for future marketing opportunities and will also enable you to report traffic statistics to potential advertisers. If you decide to sell movie merchandise on your site, you will have to purchase storefront software equipped with an electronic shopping cart feature or be responsible for developing this in-house. If you plan to set up a mailing list, you will also have to purchase mailing list software to help you organize and maintain your mail lists. Other costs that you will incur are related to the promotion of your Web site. Estimated cost is $5,000 to $10,000 to start.
Number Of Employees Needed To Start
This business can be started as a one-person operation on a part-time basis. To grow the business, you will require one or two full-time employees. Since this site requires that you develop an enormous number of site visitors, one employee's time should be focused on implementing Web site traffic-building techniques. The other employee(s) can be responsible for writing the movie reviews and handling all administrative, accounting, and sales associated with operating this type of business.
International Potential
There is very little international potential for this type of business. Movies available in your geographic area may not be playing in other parts of the world due to cultural conflicts, release dates, or lack of interest.
Important Business Issues To Be Addressed
Advertisers are going to want to advertise on your movie review site for one reason—increased exposure. To ensure that this happens, you are going to have to do whatever you can to promote your business online and offline. It is also important to integrate all of your online and offline promotions. All colors, images, and themes should be consistent between your online and offline promotional efforts.
Be sure to display your contact information in a prominent location on your site. You want potential advertisers to be able to contact you easily. You could even have a section of your site dedicated to potential advertisers. An Advertising Information button could be linked to a page where potential advertisers could review traffic statistics, site reviews, and other information that would convince them to advertise on your site. This would be a dynamite way to encourage people to advertise on your site.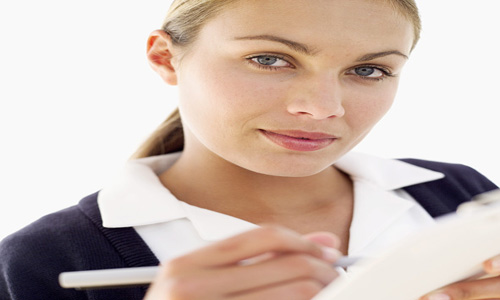 Online Marketing Techniques
Launch a strategic banner advertising campaign on Web sites frequented by your target market. These sites could relate to movies, television, or other topics related to the entertainment industry.
Develop a viral marketing strategy where people can "Tell a Friend about This Review" via your site. People will be able send a movie review to their friend if they are trying to decide which movie to see. This will spread the word about your site.
You could hold a weekly or monthly contest on your Web site for free movie merchandise offered by one of your advertisers. This merchandise could include free passes to a movie premiere, T-shirts, a copy of the movie sound track, or other promotional merchandise. You could ask people if they would like to be notified of the winner via e-mail.
This e-mail will encourage them to return to your site to re-enter your contest, thus re-exposing them to your site.
Develop as many links as possible from appropriate Web sites, directories, and meta-indexes related to your target market. These sites should relate to movies, television, or the entertainment industry.
Develop a sponsored listings campaign to bid on appropriate keyword phrases with the popular search engines.
You should develop a What's New or a New Releases page for your site. This will encourage people to return to your site on a regular basis to see which movies were released. You could ask people if they would like to be notified via e-mail whenever you make updates to your site. This will encourage them to return to your site.
Additional Income
In addition to providing movie reviews from your site, you could also partner with a newspaper or entertainment publication to have your movie reviews published on a regular basis. This would not only generate exposure for your movie review site, it would also generate additional revenue for your business.