Overview Of Business Model
The Internet is the mecca for direct-marketing services. A virtual database is the most flexible and useful way to store and access the contacts needed to operate this business, and the Web is a perfect place to showcase your direct-marketing materials and skills. Most of the clientele will likely be other businesses, and the revenue will come from the payment for marketing services and access to targeted mail and e-mail lists.
Skills Needed
You should be organized, with experience in direct-marketing methods, and be sensitive to the different socioeconomic demographics encountered in global marketing pursuits. You should have computer skills and be familiar with design. You can provide the services yourself or perhaps contract out some of the components of each campaign, depending on your expertise and resources.
Cost To Start This Business
The cost to get this business up and running will include the computer hardware and software costs, and the costs related to the design, development, and hosting of the Web site, and it is suggested that the lists of contacts be stored in a virtual database. The approximate cost to begin operation is $4,000 to $10,000.
Number Of Employees Needed To Start
The direct-marketing business can be started with one person, but for many projects undertaken, part-time help may be needed to complete the job. Portions of various contracts can also be outsourced.
International Potential
The international potential of this business depends entirely on which clients you are involved with and what their target markets are.
Important Business Issues To Be Addressed
Issues to be addressed here are the cautions that come with any direct-marketing initiative, which are simply the responsible use of direct contact information and a strict policy that protects the privacy of the individuals within your database. You will want to have a double opt-in policy in place for the collection of contact information. You will need to clean your database often to eliminate stale or outdated addresses. Direct marketing is called such because it is designed to be targeted and high-touch in nature.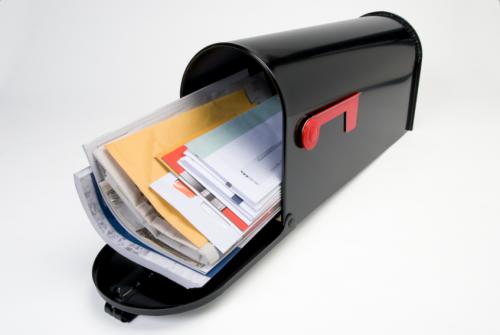 Online Marketing Techniques
Organic search engine optimization as well as participating in a payperclick campaign with the major search engines.
Links from media partners and clients who are known to use your services as well as from appropriate directories related to direct-mail services and appropriate cybermalls.
Testimonials from successful campaigns circulated in timely newsletters to your clientele.
Articles in online direct-marketing industry publications or e-zines about your unique approaches and strategies.
Additional Income
Extra income comes into play once you have proven the effectiveness of your marketing techniques and the responsiveness of the contact lists you possess in your database. Consulting on various progressive direct-marketing strategies holds potential for additional income. Additional services could include list brokering, mailing list rentals, mailing list label production, and order fulfillment.