It's time for earning again. The affiliate program I am talking here is from Yahoo. They are giving a good cut on the promotion. The offer is designed for promotion in Southeast Asia. The offer is for sponsored search.
About Program
The is a sponsored search program from Yahoo Search Marketing, you just have to market their sponsored search program dedicatedly designed for the Southeast Asia, which includes Singapore, Malaysia, Philippines, Indonesia, Thailand and Vietnam.
Also, the subscribed can take advantage of new features such as ad testing, campaign optimization and advanced forecasting tools.
Not only this, the program is very easy to promote as it has the promotion credit of $30 with every signup. That means every subscriber from the region would get $30 of free credit to signup and promote their website.
Earning
As I said the program is not much difficult to promote as it is having a free credit of $30 with every signup. Other than that for every subscriber that you bring in to yahoo search marketing provides you an earning of $20 per signup.
This is good amount of money considering the fact that the subscriber will also get $30 free credit.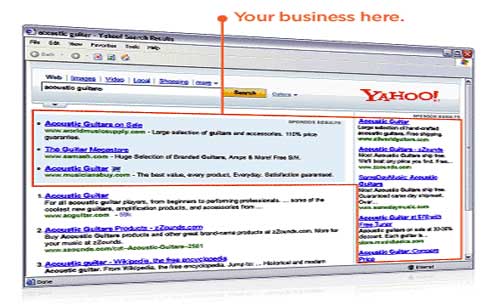 More Information
It's available in the CJ (commission junction). It's easy to apply for the program. I got almost instantly approved for the program. If it's not available on the front page of your account then please look for the "Search Engine" category.
For promotion of this program you can use bidvertiser or adwords or you can search this blog for getting some more marketing information on promotion of affiliate programs.