Many people say that their site has been banned on Google or any other search engines and they tend to worry or get panic.
As Google has implemented Google panda and Google Algorithm 2011 – so this has been happening to many sites. But on the most occasions people are not correct – they are just panicking.
Site is Banned or Not
Now, when people say that their site is banned or not found on Google – it is because they might have search the keywords they were ranking and due to recent Google changes they have either fallen down in the results or in worst case they don't rank for that particular keyword.
In this case, they are not banned but their rank has been reduced for a certain keyword. If you really want to check whether your site is banned from Google or not then try this simple trick – enter the following string in the Google to see the results:
site:websitename.com
If result displays your site – then you are pretty much in the search and if you don't find any of the pages in the results then only believe that your site has been de-listed.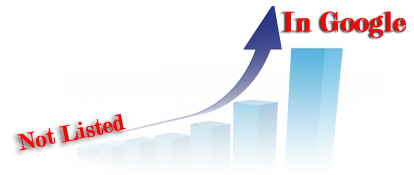 More
When you see your site in search after entering the above string – but not for the keywords that you were ranking previously – it is because competition in the niche has risen to an extent and your competitor has optimized their website for that keyword.
Therefore, do work on some SEO and improve the content of your website to get your ranking back. As, its not always that Google Banned.