When a true blogger writes any post on his blog he actually wants to share this information with the rest of the world, and rather not to make money every time he writes a post about.
But if there is something to earn about for this kind off bloggers then this is always recommended for all. Now as more bloggers feel, not feel mostly bloggers start monetizing their websites with adsense only, and as their blog grows they opt for other medium of advertising.
Adsense been the first choice for million of bloggers around the world. Even if you see some famous bloggers today who claim that they are making 4-5-6-figure income have actually started their monetizing from adsense only.
When a blogger with a blog apply for adsense and gets approved, is very exciting and you can't express the feelings in words.
Vice-versa is also reality that if the blogger's adsense account has been disabled then he crashes out from the blogging career and start thinking of some else. This also happens to some of the website also that before adsense ban their account they were excited enough about their website and content and always be on the edge of there seats to update it, but gets depressed very depressed when adsense account is disabled.
Now as I have previously written in my posts that though adsense is king but it's not the end and one could never think or devote oneself to any specific affiliate program and keep trying for the newer opportunity.
These days there is also other way around, if your adsense account is disabled then now you can appeal for it and if your appeal is sound enough to prove your ground then chances are that your account might be reinstated.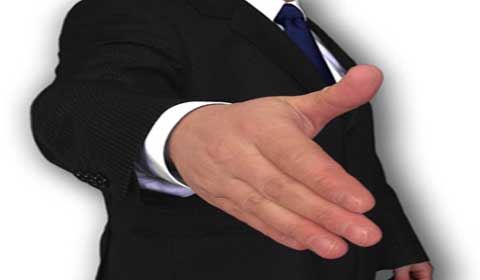 Don't just through the appeal factor like this because I don't think they will address your appeal for more than once. So be specific while appealing.
Apply this for appealing:
When your adsense account is disabled then, people usually say that was not their fault, this happens to be ten out of nine cases. No! I have not mistyped because everyone will say that it is not his fault.
But wait don't just speak your words out and calculate the website you have put on adsense code in that what you did wrong. Just open the Google terms page once again and try to figure out each and every section of your website to get a view where you actually went wrong. I am sure about this that you will actually get an error of which your adsense account has been disabled.
Now what's next, when the error has been rectified just make sure you correct that error immediately and effectively so that this could not happen again. I used the word effectively to make sure that you don't ever use this method again to make your site against Google policies. When all done, then wait and try your website with other monetizing methods or any alternatives of adsense. While keep building your website better than the previous and keep doing the same way for some days or I recommend for some months actually.
When you have spend some time then go for appealing your website and make a nice note of your appeal explaining things you have changed in your website since you were banned and with how much responsibility you have taken to rebuild your site and sections in it.
When you actually do all this for appeal then there is no way to hide for adsense also because they also need some quality publishers with them.