The widget I am talking here can change the blog structure and way you look at your blog. It's the coolest of gadget for your blog. Bloggers have always been keen to find the information on how the people go through their blogs. Now you can have the complete structure with the help of this widget.

About Lijit
As I have written in the heading it's a wonder widget. Lijit provides you a search widget, which you can easily embed in your blog. When people search through this widget you get to know the complete stat of your blog.
This widget provides you the details about what people search on your blog, which link was clicked and which search results were clicked. Not only this much Lijit provides you a much detailed and graphical view of your blog stat, which is quite easy to understand.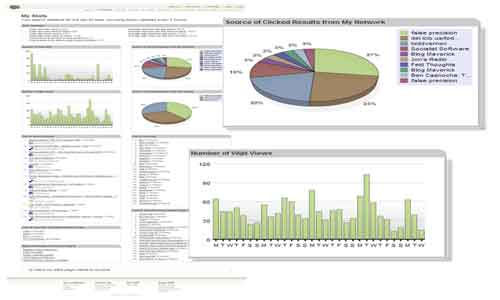 Coolest Custom Search Engine
Not only this custom search engine allows your users to search on your blog but this also links to the number of searches about your blog. This includes the social book marking sites, YouTube and other sites.
This basically allows your users to search the web presence for your blog. Lijit is very easy to setup within your blog.