For success it is always said that "be at right place at right time", this is the basic key to success. But lets just think is do this we really follow. It's hard sometime to actually do some small research also to actually know what is right and present there at right time.

What's in Blogging Sense?
The same is to follow with blogs and blogging; you have to be first and foremost the best to actually make your blog a successful venture. So this does not mean that you have to devote a large time researching things for your blogging, but you have to devote some time for research also.
Actually What Follows
In blogging its must that you follow the interests of the user that is on internet for whatever reason, you actually have to match those interests and what people are actually searching for.
It's like following a trend. In my previous posts I have said that following trend is not always successful but this is different you are actually following the interests. Following a trend is different as for example: if someone blogs about sports and makes millions and you do the same way you are following a trend, but if you know what people are looking for is actually you are matching the interests.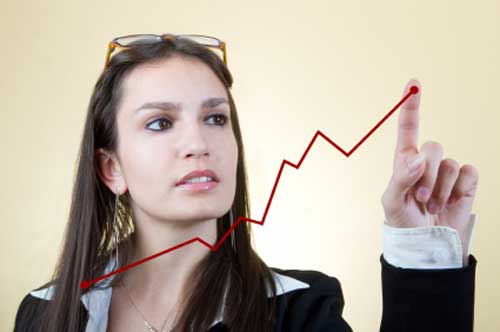 How to Make Out
The question may be hard for some that how to find out what is being around the web and what people are searching for. But don't worry there is always a solution for every issue; take my word that if the problem is big the solution is so simple that you will virtually skip thinking of it.
The simple answer and tool to find out what is going around web is "Google.com/trends", this I think is the perfect tool for the bloggers to actually make out what people are looking for.
Updates Happen
The "Google trends" is designed in such a way it gives you the complete overview of people searches. Also they features the "Today's Hot Trends" to give preview of what's going on.
By performing a simple search for the keyword "Make Money Online" you can get to know the complete statistics.
Simple to Follow
Not much work now left, now you actually know what is going around the web, so "be first to report first in your blog", about the topics people are searching for. If you match the interests there is much chances are that you will get listed in top positions of the searches.