As promised some days back in my blog that my team and I have been working on some SEO packages. So here it is we have launched a new set of complete optimization packages.
If you have read my previous post about the launch of SEO packages then you might remember that I have said that it will be best seo packages ever. In comparison with the rate and tasks.
Complete Optimization Packages
No more delays, here is the complete list of packages and details of task and pricing. Our first package is The SEO Starter Package – second package is The SEO Advanced Package – third and most featured rich package is The SEO Premium Package.
The SEO Starter Package
The package is shaped as for the beginner level package. This includes some of the basic tasks and you could get to see that what these seo packages can do for you. This includes the following task:
Click here to see more details
The SEO Advanced Package
The package is of mid-level SEO, which promises more than the first package as per the tasks done. This package helps in variety ways like it creates a buzz and let people know about your website/blog on a wider platform.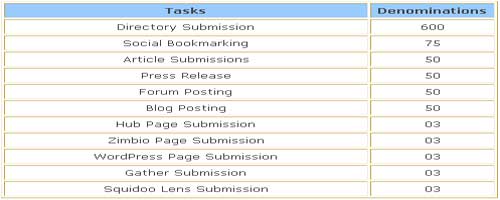 Click here to see more details
The SEO Premium Package
This is the ultimate package for all your seo needs. The very bulky package and covers all round of SEO for website/blog in terms of creating a buzz or ranking on search engine. This comes with a FREE offer of onsite optimization of your website/blog.
Click here to see more details
Some More Information
As you have seen that there are three packages to cater all kinds of users, but the question, which you might be thinking is the cost. The cost, which is shown here, and on the Infogle SEO section about the packages are one time cost. Yes! That means you don't have to pay every month.
There are two payment options you can pay via Paypal that covers paying by any credit card also and by moneybookers too.
Satisfaction is guaranteed as the offer is from Infogle (a 4-year-old company). We will soon enter our 5th year in operation. I hope you liked the packages.
A web hosting deal that offers pay per click along with adsl, is indeed a jobs worth.