I was just searching my computer and got some very old file, which I saved. It was about running a successful home business. First I thought I would leave it but after reading the points mentioned, it looked like some points were not complementing each other.
It Goes like this
The article or the points mentioned says has the heading "ten commandments for running a successful home business".
Point 1: Maintain steady business hours
Yes it is rightly said that one should always be steady and a few days back I too have written an article on this that blog on time on your blogs. As, this helps in long term and also develops the credibility.
Point 2: Keep separate home and business phone numbers.
This too is one of the appropriate points to keep in mind if you are starting a home based business that your phony numbers should be different to avoid confusion and maintaining the integrity.
Point 3: Establish your office away from your living area.
This I myself have not understood, that what this point is trying to convey. When in the heading it is written about home business then why should one open an office away from your living area. It might be possible that the writer of this article be frustrated from home.
Point 4: Organize the office efficiently.
Yes this could be right also if you manage your home office, the organized office makes you more work efficient. So this is right if it's pertaining to home office.
Points 5: Follow definite work routines.
Routine is something, which could take you up or down, so to follow a strict routine is always advisable whether it's about working or may be your daily life.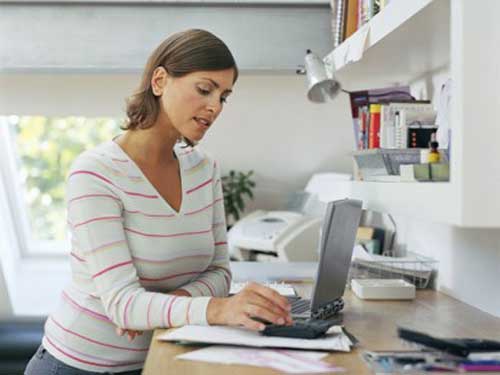 Point 6: Use fixed price contracts.
This is right and you should always apply this as this implies to fixed price shop, most of us would like to shop with fixed price because you don't have to bargain and in bargain you can bet that you have got the best deal. Similar case is to your contracts with clients.
Point 7: Sell value.
Basic necessity when you are doing work from home. If you are selling something good you are successful and unsuccessful always fails to do this.
Point 8: Follow your business and marketing plans.
Sticking to your plans is what you needed to be successful and quickly changing your business plans is what makes crashes.

Point 9: Extend services through sub-contractors or part-time staff.
As your workload increases in working from home, don't hesitate to sub contract your work to others as you will be building a good bonding while doing so and this could help in long term. Also the work gets finished more efficiently and quickly.
Point 10: Stand behind your service.
This could be the summary of nine points that you have to stand behind your service as when you give any service to users there might be questions and queries. Some might be quite annoying but if you really care about your service then don't skip from these situations.
I never thought that searching for some old files finally give out a ten point posts describing about the management. Nice though, but just need to improve on some points. So what are your improvement points in these?
Now you can hear to my posts
[audio:old-file.mp3]