We all talk about affiliate marketing each day and there is something new every moment and all bloggers blog on this.
There's new ways to market your affiliate product, but wait it has been already a quite boring topic for me so let's now talk about the backend operations which leads to selling a product via affiliate program.
What you have seen
You must have witnessed this on some of the affiliate products that they are not having that much worth but are selling like a hotcake and few affiliate programs are there which is of quite worth and even cost less, but they eventually don't stand anywhere.
It's all about affiliate products now and selling without an affiliate program is big big ask.
Launching your own affiliate Product
If you are launching your own affiliate product then the basic thing you have to keep in mind is about the Internet buzz.
You have to buzz for your product around Internet and develop a positive atmosphere for your sales. True this also attracts investment of many kinds. But you have to think in diversified investment.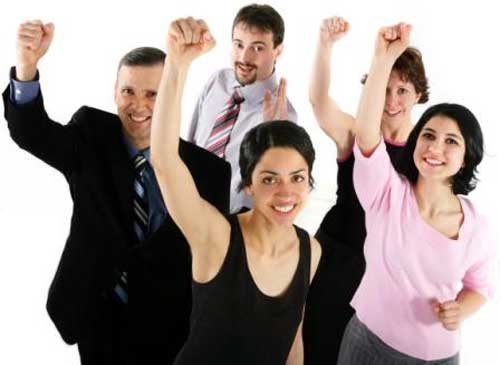 Things to be kept in Mind
First of all you have to create a positive views for your affiliate product and you can easily manage this by purchasing the blog posts and people writing a positive review about your product. Secondly you have to advertise on any ppc network. Third and last be a part of any affiliate group for promoting your affiliate product, which is called CPA.
There are many of affiliate management programs, which cater all kinds of advertisers for all the needs. Some of the listed can be CJ and shareasale etc. and similarly for the PPC network you can switch to adsense or bidvertiser (the benefit in advertising with bidvertiser is you get a $20 in free clicks).
More, you can purchase blog posts by subscribing to any get paid to blog about programs, in which you get your post written in just about $5-$7 and within a reach of 100-200 words. Programs, which get your paid blog posts, are: payperpost, sponsoredreviews and buyblogreviews etc.
Creating a Cocktail Brings Revenue
Now we are living in 2008 and its highly competitive now, even to sell the affiliate products, so this cocktail of promotions will bring you sales.
As you join any CPA programs, this will pertain to blog writers to actually blog about the opportunity you are giving others to earn and on their personal level also they will seek for the promotions.
After buying blog posts you actually create a positive environment for your affiliate product.
By advertising on PPC you are giving extra boost to your sales.
I describe it as:
Promotion > Positive Promotion > Atmosphere Created > Boosted > Sales
Just keep in mind the more the people see the more people believe where its right or wrong its all about appearance and how much of appearance.