It's always about search engines that we webmasters talk about and how to rank further better than the previous day. I just visit alexa and was really surprised to see the traffic ratio for Yahoo – Msn – Google I mean Google stood on second rank after yahoo but now changed Google has slipped to fourth position.
I am not a great Google fan all together but perhaps making an analysis that why did this happened and what took Google to the fourth position. It's the factor of Yahoo-Microsoft deal, which really took live.com to the third position or people are now frustrated with the PR factor, which is not allowing them to earn freely on their businesses. It could be whatever. Great topic to think about and calculate that why does this happened.
Till the Google factor is alive, so we have to think accordingly with that and make site more comfortable to feel for Google bot, to get a better listing.
Now, we all know that how Google has made SEO essential for every site that has to do some kind of professional business. A huge asking for the bloggers every time they compile the blog post is that how to rank better for the content that he is writing in the post. What has to be taken care off?
There is huge list to be taken care off but if you just take care of this one thing then I am sure that you will be able to rank better in the search engines against the competitors of the same niche.
As I have already re-written that how you can differ by re-writing the topics that are already been written. So in accordance with that only just make sure your content is unique and you explain in every possible detail of the topic you are writing about.
When you compile a blog post or any article you are writing for your blog or website, just make sure you choose the right heading. As headings are more important as they are highlighted in the search results, whenever a search is performed.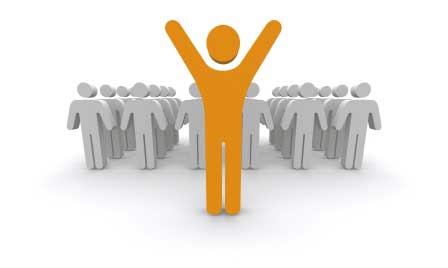 But how to make sure you are writing nice headings. Simple to see this way that as you are writing a post about, security of paypal and what is the right method for healthy paypal account, then make sure to include some thing more convenient in heading that people/users could use as keywords in search.
Just try with this one:
Some days back I have written a post about, how do trade safe in paypal and solve disputes while protecting your accounts prestige. I have given in the heading of "Points to guard paypal dispute and your selling", now for making you sure just make a Google search with the keyword "Guard paypal" and see what the result comes.
Seeing the infogle.com blog at the third place for the post related to paypal and how to protect the trade and as I said previously the keyword is highlighted thus making it more attractive for the user to visit your blog/site because it has matching words in continuity.
When I am using the word continuity I mean that they don't see that one keyword is in the beginning of the sentence and the second is in the last. This makes user to believe more that what he has actually searched has been resulted correctly and finally he click to your blog/site.
Rest depends on your content that how you describe, and most important how nice, and informative post you have.