Overview of business
The trade show industry is a huge business these days. Facilitating the quest for information and providing up-to-date industry news is a great opportunity for you to capitalize on and increase your annual income. If you decide to start this type of business, you can take two approaches. You can tackle the trade show directory in general, listing trade shows and conferences from various industries; or you can take a more targeted approach, focusing on individuals in a specific industry.
You can generate revenue for this type of business in more ways than one. Most important, you can sell advertising on your site for upcoming conferences or to businesses selling products or services related to the various industries that your site might represent. You can sell advertising both via banner advertisements and in a weekly or monthly mail list. You can also consider offering users the ability to register for different trade shows and conferences via your Web site. As a directory, you can also charge conference organizers a fee to have their conference or trade show listed on your site. This type of business provides multiple ways for you to increase your overall revenue.
Skills needed
You will need top-notch research skills if you plan to keep on top of everything that's going on in the industry. If you are targeting a specific section of the industry, such as medical trade shows or travel conferences, then it would be extremely appropriate to have a background in that field. Knowledge of various online advertising techniques would also be an asset, as this type of business requires a large number of Web site visitors.
Cost to start this business
If you decide to launch this type of business, you will have to pay for the development, design, and hosting of your Web site, a high-speed Internet connection, computer hardware, computer software for administration as well as Web-enabled database software, and a printer. If you currently have some of these items, your initial start-up costs will be considerably lower.
Since you will be gathering information about different trade shows and conferences that you will be listing on your site, you can purchase lists of trade shows per sector (often $100 or more per guide) or you can perform the research yourself online. Depending on how extensive a directory you plan to develop, your costs can vary significantly. For example, if you plan to accept online conference registration and provide streaming audio/video Web casting samples, you will need some e-commerce capabilities as well as additional Web storage and bandwidth. If you plan to set up a mailing list offering different search engine submission techniques, you will have to purchase mailing list software to help you organize and maintain it. You might also want to purchase comprehensive Web traffic analysis software to track the visitors that are coming to your Web site. This information can be used to help encourage potential advertisers to buy advertising on your site and for future marketing purposes. Other costs that you will incur are related to the promotion of your Web site. Estimated cost is $10,000 to $100,000 to start.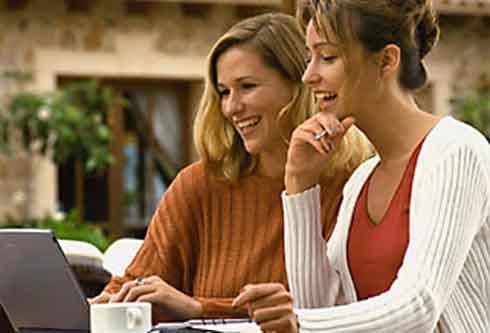 Number of employees needed
You could start this business as a one-person operation.
International potential
This type of business has more of a national appeal as opposed to international unless your site encompasses a global listing of upcoming conferences and trade shows. Although people from other countries may visit the site to identify upcoming conferences, the site will most likely be of interest to the national market.
Important business issues to be addressed
You should ensure that your home page has an attractive interface with consistent navigation throughout your site. Also, if some of your trade show listings provide a link out to their site, you should develop the interface so that the visitor doesn't actually leave your site. What you can do is have your advertiser's site appear within a pop-up frame from your site. This enables the visitor to continue to navigate throughout your site without having to click back in his or her browser.
It is important that you constantly look for upcoming conferences, conventions, and trade shows to be listed on your site. Remember that conferences are very time sensitive, so people are not going to want to be listed two weeks before their event. You should try to contact planners six months to a year before their event. This will allow you to provide them with maximum exposure for their event.
People are going to want to have their event listed on your site for one reason—exposure for their event. To ensure that this happens, you are going to have to do whatever you can to promote your business online and offline.
Online marketing techniques
Develop links from Web sites, directories, and meta-indexes related to your target market. If you are focusing on a particular industry, you should develop links from as many sites related to that industry as possible. If you are taking a more general approach, you should still do the same, but for each industry. You can also develop links from conference, trade show, and convention directories and link sites.
Participate in newsgroups and discussion forums related to the industry (or industries) that you are targeting. You can also participate in newsgroups and discussion forums related to convention planning and upcoming event listings. The participants of these newsgroups would be your potential clients and may be interested in having their event listed on your site. Remember to use a cleverly designed signature file with a catchy tagline and a hypertext link that will send newsgroup readers to your site.
Develop a sponsored listings campaign to bid on appropriate keyword phrases with the popular search engines.
Launching a monthly newsletter would be a great way for you to stay in touch with your target market. You could send recipients a listing of upcoming conferences pertaining to a particular industry or geographic area, or just upcoming conferences in general. You can also encourage people to visit your site and register for an upcoming trade show. This is a great way to encourage people to visit your site.
Additional income
To earn additional income for your business, you might consider selling books and other publications related to particular industries. Since potential registrants will be visiting your site because of their interest in a particular topic, they will also be interested in books related to that topic. You can list books for each industry that you are targeting. This would be a great way to earn additional income for your site.