This is the patent reply for all the self-improvement gurus or marketing gurus. As this is the foremost easy answer, people pass on to someone. Have you ever thought why they do?
Lets say you have asked question about some kind of affiliate marketing to someone who you believe is making tons and also the same has been projected by the person. But when it comes to giving you a reply or suggestion if the person says "Ok Try!" then just be alert because 90% chances are that the person does not know how to market because he is just reaping money from the buzz but has not actually learned the basic of affiliate marketing.
Creating a buzz about some thing is though also important and about 20-30% of sales are done by buzz only.
Difference
If you are a direct marketer of affiliate products then you should not be worried because you have regular customers and they rely on you for the right product and you can take your commission cut by letting them subscribe.
But Internet has been drastically changed for those who are marketing their affiliate products through their websites. It was previous methods to apply the banners similar to your website niche and draw some sales.
Now this method has been completed revoked by the emerging competition and overrun by the new ways of affiliate marketing.
Success
If you want to have success in the affiliate marketing the line you should always ignore is "Lets Try!" because in affiliate marketing nothing works like that. If you are thinking of trying something for sometime and waiting for results then you are going the wrong way.
As in affiliate marketing nothing shapes as the time passes. Like if you are thinking that you have just started affiliate marketing and till one week you have no sales or leads to your account. Then you should seriously think about the marketing plans.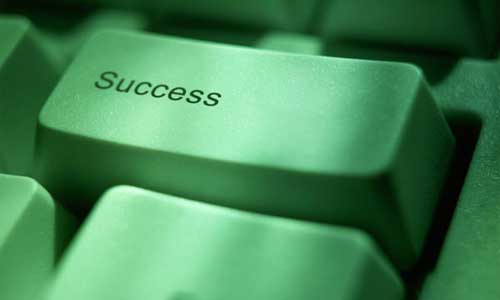 Research and Apply
Embedding banners of similar niche is not a solution. You should see the analytics to understand where does the user came from and what were the keywords drawing to your site. And then try to include the banners that are similar to the analytical research results.
It's the easiest of success ways in affiliate marketing. Also this method is growing faster as the search indexes are exploding with information.