Overview Of Business Model
Online tutors are often sought after in today's high-paced learning environment. If you are a teacher or tutor, taking your services online is an effective way of making extra income or even creating a full-time position from the comfort of your home. You can also provide the tutoring services offline but do your business promotion online.
The Web is a perfect place to showcase and provide this service. Clients can communicate with you through e-mail, telephone, voice chat, or an instant messenger service such as MSN. They can also send their projects, essays, and assignments to you for critique via e-mail attachment, and you can give them timely response and guidance. Your primary source of revenue will come from the hourly rate you charge your clients.
Skills Needed
You will need experience in tutoring or an expertise in a subject that traditionally requires a tutor, such as calculus. Having clear and concise communication skills is very important, and you should be able to update your business Web site, so basic Web publishing skills are needed.
Cost To Start This Business
Your initial setup costs will include a personal computer and the appropriate software programs that student's use, a printer, and a fax machine. You will also need to pay for the design, development, and hosting of your Web site. The cost to set up and run this type of business ranges from $2,500 to $5,000.
Number Of Employees Needed To Start
This business can easily be started with one part-time individual.
International Potential
The international reach of this service is dependent on language and the subject you specialize in. For instance, if you tutor world history students, your global potential is higher than if you specialize in Ebonics.
Important Business Issues To Be Addressed
This business has a low cost of entry, and there are a fair number of tutors operating online already. The good news is that most of the sites offer access to a staff of tutors but do not specialize in any one subject. This indicates that there are subjects needing more attention. Before deciding how to diversify your tutoring services, be sure to investigate which subjects are not being provided in an online venue. To ensure that you generate a dedicated audience or client base, you may want to target your services toward a specific niche of people in need of tutelage.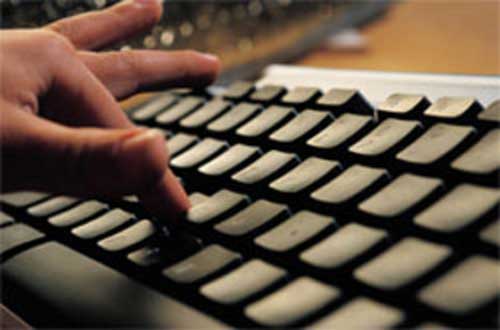 Online Marketing Techniques
Develop a comprehensive link strategy. Negotiating and reciprocating links from other, related sites is an excellent way to bring targeted business to your Web site. You will want to be linked from sites that cater to your target market. Establish links from educational, university, and college sites, library sites, and academic research directories.
Register your site throughout the search engines. Make sure your site is designed to be search engine friendly before submission.
Include a few great testimonials on your site from students you have helped in the past.
You might also consider using a viral marketing technique like "Tell a Friend." This will allow your clients to easily refer your services to their friends.
Create a mailing list of all your clients and potential subscribers of your service, and use it to send out regular newsletters with helpful tips on studying, essay writing, and various academic practices.
Additional Income
Additional income can come from banner advertising if the traffic levels are high on your Web site. There is also an opportunity to become a reseller or affiliate site for suppliers of products and services that would interest the students who frequent your site.