I have seen in the last couple of days that website traffic has been fluctuating either its very low or very high – since there is no major content addition or deletion but then also traffic is fluctuating so much.
Some More
May be Google is taking it again – with their recent panda update – many websites were badly hit – I am assuming that this time they are doing the same or some new update.
How Traffic Increases Of Decreases
It's actually a million dollar question that what works behind the scenes which actually rises you above in the search listing or pushes you below.
This basically happens due to backlinks – if your website acquired 5000-backlinks and its now ranking and suddenly it starts falling then the issue is mostly of backlinks. The websites on which you have placed your backlinks have lost some rank or juice and this directly reflects in your ranking too.
More Into
Therefore, it is said that SEO is the continuous process. In order to stay at particular rank – you should keep doing SEO on regular intervals.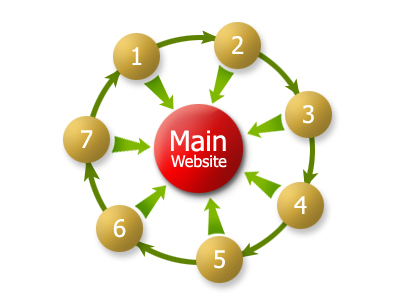 Also, it is advised that you should alternately use your backlink method every month if you are trying to gain backlinks – so that search engines bots don't mark your method as spam.