There are several herbs that have many health benefits. Some of them are:
Fennel
It is an aromatic plant and has been used in flavoring since ancient times. It has phosphorus, sodium, potassium, iron, thiamine, riboflavin, niacin, vitamin C and calcium. It is known as a digestive aid and was traditionally served at the end of the meal. It is also a good mouth fresher, is useful to relieve flatulence and helps remove phlegm from the bronchial tubes.
Saffron
Used widely in India, saffron is a part of the flower, it is widely promoted as a medicine which strengthens and improves the functioning of the stomach. It enhances the color and aroma of the cuisine. It is also popular as an aphrodisiac and is useful in improving the menstrual cycle. Saffron is good for the skin and since it is a warming herb, it is frequently used in cold climates.
Cardamom
Grown in south India, it is known for its digestive properties. Cardamom is a good breath freshener and healthier than all the toffees and gums are uses. To just pep yourself up, put cardamom is boiling tea water and drink. Cardamom is also believed to be an aphrodisiac. Using cardamom as a mouth rinse along with mint and fennel relieve throat inflammation.
Curry Leaves
They are good for the digestive tract and help relieve morning sickness when used as a fresh extract with lime and jaggery. They are also good to cure indigestion and help lower cholesterol. For stomach problems and upsets, one can add a paste of curry leaves to butter milk and drink it. Consuming fresh curry leaves every morning aids in blood sugar management. Curry leaves juice delays premature graying of hair.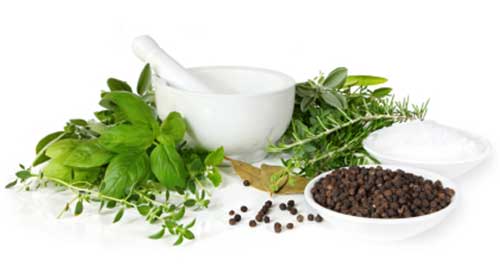 Poppy Seeds
Poppy seeds are effective in inflammation, heat stroke and irritation of the stomach. Poppy seeds with milk are good for improving sleep. Being mildly sedative, they also help with aches and pains.
Conclude
By now you must have realize that how important is to have herbs in your kitchen too. As these herbs help you leading a happy and healthy life.