These days you could get traffic to your website from various sources – some sources can even give you instant traffic but most important is the quality of traffic.
You should always try to get the quality traffic as it does help in various ways – by quality traffic – I do mean to say that real human and niche targeted traffic to your website/blog.
Why Quality Traffic
When you get quality traffic to your website/blog it does helps in various ways such as:
Your website/blog can be popular soon – because you are getting real visits and if people get to see the interesting content – they might refer to others.
You get good advertising.
You get high income for your adsense ads. This is because adsense pays for the quality traffic; even when users don't click on your ads you can still earn with adsense (via CPM) – if you are getting quality traffic.
Therefore, quality traffic is the way you could get higher on your ranking and income.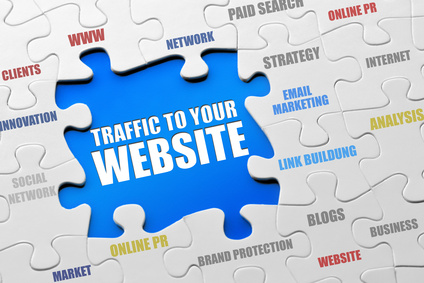 More
Now, there are many quality traffic methods for your website – now which one works for your niche – you have to find out with the trial and error method.
But basically, if you do forum posting and social bookmarking these methods can easily draw quality traffic to your website/blog.